Entitled "Freedivers or divers, what impact do we have on wildlife?", The article about the monk seals and the work of the Octopus Foundation appeared in the 31st issue of French Magazine Plongez!.
Extract: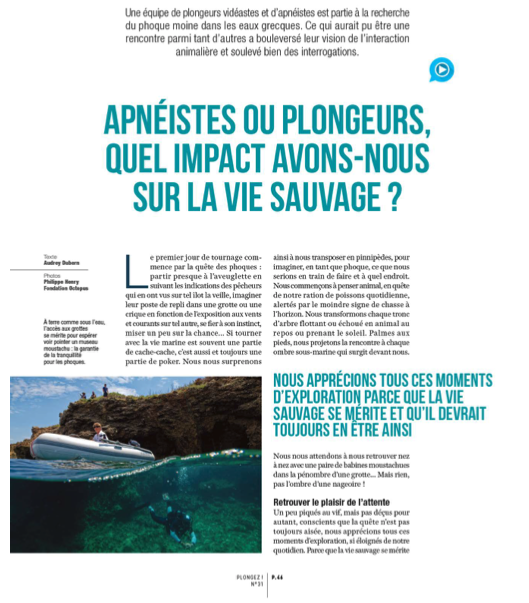 Their explanation of our monitoring system:
All our thanks go to Plongez! Magazine for this excellent article.